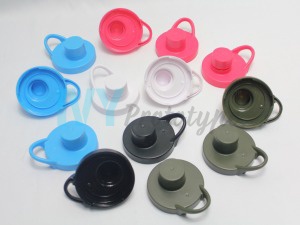 Ivy Prototype is your partner for mass production of plastic parts and fabrication of steel tools. Our production center is equipped with Plastic Injection Molding Machines for high volume runs and 3 Axis CNC Machines for cutting hard metals. A wide selection of engineering plastics in a variety of solid and tinted colors is available, example: (ABS, PC, PMMA, POM, PA, PET, PP, and PE).

PIM (Plastic Injection Molding) is a mass production solution offering product developers a broad range of options from designing exotic shapes to engineering complex mechanical components. With growing demands for Low Volume - Custom Manufacturing, Plastic Injection Molding is becoming more accessible and more economical for Short Run and Small Batch Productions. For designers and engineers seeking to develop next generation Toys, Electronics, Appliances, Medical Devices, and Automotive parts, Plastic Injection Molding is an ideal production process.
For product developers seeking custom manufacturing, assembling and packaging, marketing and distributing, of a new idea worldwide within months, Plastic Injection Molding is the answer.