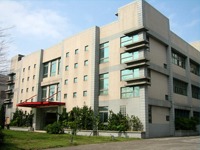 IVY Prototype is an industry leader providing experienced professional rapid prototyping services and solutions in CNC Machining,3D Printing,Low volume Production(Vacuum Casting and Reaction Injection Molding) to product developers worldwide since 2002.

We strive to be the best trusted source and reliable supplier offering (high-quality / low-cost) CNC machined Rapid Prototypes and Short Run Productions to product developers, as we operate 24/7.

Our Production Capabilities include:
* 3D Printing / SLA / SLS Rapid Prototypes
* 3 Axis & 5 Axis CNC Machined Plastic & Metal prototypes
* Reaction injection Molding
* Vacuum Casting (Silicone Mold)
* Post Production Finishing
* Design service

Alloys & Plastics
Clients can choose from an unlimited selection of High Grade CNC materials, (Engineering Alloys & Engineering Plastics) to use on CNC precision machined parts. Our selection of Alloys include: a range of soft metal alloys and composite alloys. Our selection of Plastics include: Glass Reinforced plastics, FDA approved Food Grade plastics, (Low / High) temperature plastics and (Vibration / Impact) resistant plastics for Stress Testing. We take action to protect the environment recycling an average of (1000 kg of CNC chips / month), reducing landfill, energy consumption, and our carbon footprint.We pride ourselves on our communication and attention to details.

Precision & Speed
Sophisticated CAD / CAM (Computer Aided Design / Computer Aided Manufacturing) software is used to generate Tool Paths, set Tool Speeds up to 24,000 RPM, and design fixtures for orientating complex parts.Our programmers can covert 3D files from (.x-t and .sldprt) into (.iges and .step) formats for fabrication. Our Industrial Designers and Structural Engineers can work from 2D drawings to create ready 3D models.

As rapid prototyping & custom low volume manufacturing specialists, we care. Our purpose is to assist and support your needs and our mission is to achieve your goals on time, every time. Ivy Prototype is your one-stop source for all your rapid prototyping needs.